Blockchain transaction to revolutionise the accounting processes: Krishnakant Mane, Founder, Bookmatic

OnlineKhata helps small businesses automate billing, reporting

This Power Couple Is Revolutionizing Accounting For Micro And Small Businesses In India Through OnlineKhata

How Cloud-based Invoicing is helping SMEs in their budgeting?

Here's How Onlinekhata Serving The Under-Served Businesses In India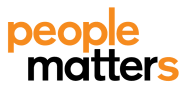 India's first blind IT Pro Krishnakant sheds light on employment challenges
THE ONLY AUTOMATIC ACCOUNTING SOLUTION IN INDIA
Online Accounting Anytime Anywhere
Simply sign up with OnlineKhata – an easy-to-use billing and accounting software that completely automates the process, without any need for manual entry.
Now, generating business accounts like Profit & Loss Statements, Balance Sheets and GST reports, automatically.